Labour 'made a mistake' promoting diesel cars as they are now 'killing people' claims former science minister as emissions scandal spreads 英国工党犯了一个错误:曾经推广的柴油车现在正在"杀人"
Lord Drayson says Labour shouldn't have pushed diesel to motorists
In 2001, Gordon Brown introduced lower vehicle tax for diesel cars
Other manufacturers could be embroiled in the VW emissions scandal
By LEE BOYCE FOR THISISMONEY.CO.UK不应该在2001年推广给汽车司机,那个时候买柴油车交税更少,其它汽车品牌也会马上卷入到大众的排放丑闻

PUBLISHED: 09:32 GMT, 1 October 2015 | UPDATED: 14:44 GMT, 2 October 2015

Labour should not have promoted diesel cars at the turn of the millennium as the emissions they produce are now 'killing people', a former science minister has claimed.

Lord Drayson, who now owns a business which invests in clean energy, told the BBC he wants the current government to 'make changes' to make diesel a less attractive proposition in the aftermath of the Volkswagen emissions scandal.

Sales of diesel vehicles have soared from 1.5million ten years ago to 11million today since a tax break was introduced when Tony Blair was Prime Minister.

In 2001, Gordon Brown – then Chancellor – introduced lower vehicle tax for diesel cars on the basis they were less polluting and would bring down overall carbon dioxide levels.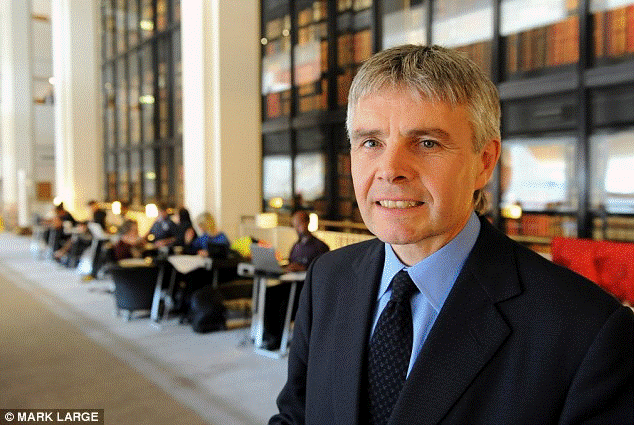 Lord Drayson: The former science minister says Labour made a mistake pushing diesel on motorists at the turn of the millennium
Changes have been mooted already, including introducing a £12.50 charge to those entering major cities in a diesel motor.
Meanwhile, Labour-run Islington Council has brought in a £96 per-year levy on residents who own a diesel. This could soon be mimicked by others.
HOW THIS IS MONEY CAN HELP

Lord Drayson served in ministerial roles between 2005 and 2010, and was science minister from 2008 to 2010 when Gordon Brown was PM.

His views will further worry diesel owners, many of whom snapped them up believing they damaged the environment less on the back of Labour advice.
He says we now have better understanding of diesel car emissions and has called for a scrappage scheme to allow diesel owners to switch to electric or hybrid vehicles.柴油车报废计划,切换到电动车和混合动力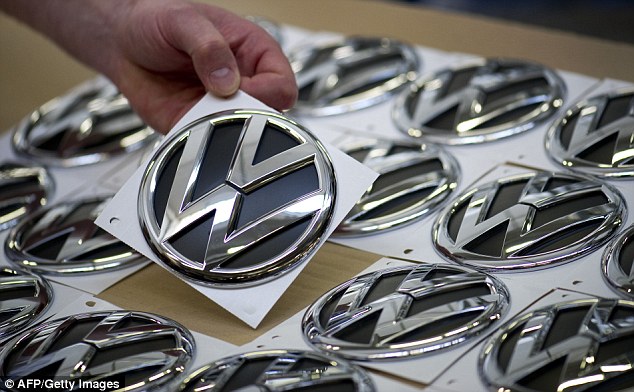 VW scandal: Last week, the US discovered the German badge was cheating emissions tests
Lord Drayson's comments come in the aftermath of the VW emissions scandal, which could embroil other car manufacturers.
The German car maker was found to have rigged tests to make it appear its diesel motors emit less nitrogen dioxide than they do. Once on the road the cars produced NOx pollutants at up to 40 times the legal standard.实际排放是实验室数据的40倍
Roughly 11million cars worldwide are affected – 10 per cent of which are in Britain. These include Audis, Skodas and Seat badges.
New diesel cars from manufacturers including Renault, Hyundai, Citroen, Fiat, Volvo have been found to allegedly produce more emissions when tested in realistic driving conditions, according to data from Europe's biggest motoring organisation.
Only a quarter of the 79 different cars tested by Adac matched their official performance on the existing EU test.
The results show the Volvo S60, Renault's Espace Energy and the Jeep Renegade all exceeded legal European limits for nitrogen oxide by more than 10 times.

There is no suggestion any of the other manufacturers used devices to cheat the testing process.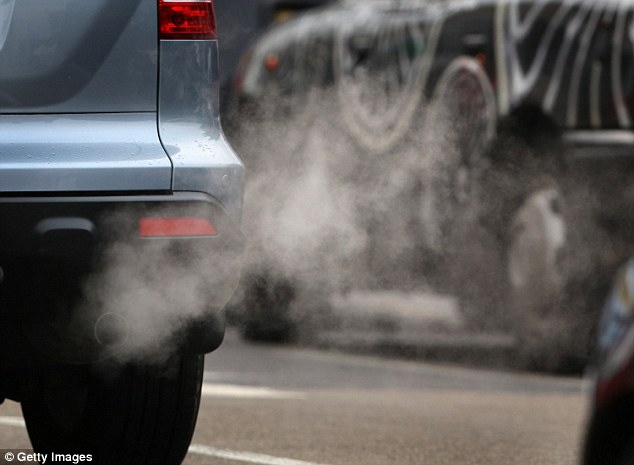 Other manufacturers? According to Europe's biggest motoring organisation, three quarters of cars it tested produce more NOx than stated 3/4的其它品牌的车都超标其声称的NOx值
Mike Hawes, chief executive of the Society of Motor Manufacturers and Traders, is due to make a speech later today at the National Air Quality Conference.
He will say: 'It would be wrong to penalise all diesels. The latest diesel vehicles are the cleanest ever with particulate emissions all but eliminated by filters and sophisticated after treatment systems effectively reducing NOx levels by 92 per cent compared to earlier generations.
'Given that diesel cars emit 15-20 per cent less CO2 than a petrol equivalent, they also make a significant contribution to climate change targets, an environmental challenge which cannot be ignored in this debate.' 的确降低了CO2
In April, This is Money revealed the Government must submit new air quality plans to the European Commission by the end of the year after a Supreme Court ruling – at the time, experts believed this could ring the death knell for diesel cars.

A ruling from the highest court in the land demanded the Government introduce plans to reduce NOx levels.

Road safety group Brake says the UK has been breaching legal limits for NOx since 2010 in 16 different cities and regions. It is believed thousands of deaths each year are linked to NOx.在英国每年数以千计的死亡都和一(二)氧化氮相关

Read more: http://www.thisismoney.co.uk/money/cars/article-3256009/Labour-mistake-promoting-killer-diesel-cars-former-science-minister.html#ixzz3nSoULtOR